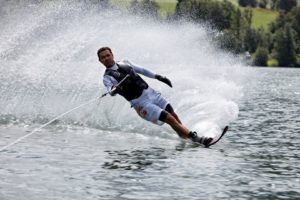 Water skiing offers a thrill that is going to keep you cool during the hottest summer days. There are even clubs that are devoted to skiing. The best places to go for skiing are anywhere that the water is warm and smooth. Therefore, we are going to talk about some of the best places go water skiing in the US.
California
If you love being on the water, you will enjoy visiting Sacramento. There are two rivers there that converge into one and they are perfect for worry free skiing attempts. This also makes it great for the beginners who are still trying to get their feet wet.
You can also visit San Diego, where there are bays that are great for this type of activities. Mission Bay is the most popular and therefore the most crowded.
Florida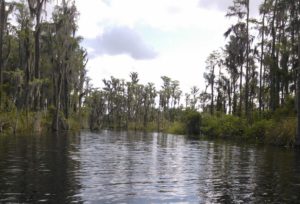 Florida is a place that is usually warm and sunny. This makes it a great skiing destination for many people, and the abundance of water further encourages it. However, to see true beauty, you may want to consider visiting certain areas. The Butler Chain of Lakes is ideal for skiing because of the beauty of being on the water there. It is located in Orlando and while you are enjoying your adventures, you will have the ability to see lavish homes that are worth millions and a preserved landscape surrounding them.
Other Fun Skiing Spots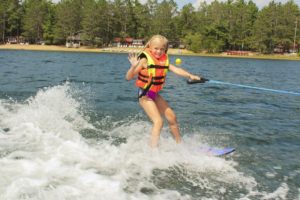 Seattle Washington, Arizona, Austin, and many other areas all have prime locations for you to get into the water. It depends on where you are and where you want to take a dive. The perfect spot is going to be any lake that is big enough for a boat, calm rivers, and even the ocean if you want a little extra challenge. It is a sport that you can do anywhere, at any age, and if you don't mind getting a little chill, you can take your love of skiing to the mountains during winter.