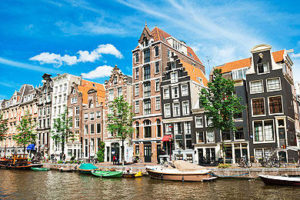 Amsterdam is the capital city of the Netherlands. It is most known for its elaborate canals, narrow houses, and its artistic heritage. It is a place that is very beautiful and filled with history. By visiting here, you will have the opportunity to take a bike ride to see the city as it was meant to be seen, enjoy one of the many cafes, see an open-air museum, and much more. If you love history and architecture, you will love the fact that most homes still have gabled facades, which were standard during its 17th Century Golden Age.
Museums to Explore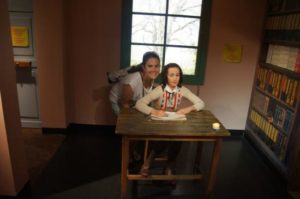 While here, you should take a little time to visit the Van Gogh Museum where you will see all types of fantastic artwork. If that isn't something that will interest you, how about a walk through the history of Anne Franks House? By visiting it, you will see the world through a young woman's eyes and relive her journal. You will also be able to take the Heineken Experience if you have a fondness for beer and want to see how it is made.
Touring the Canals
Canals are another way to travel in Amsterdam. There are numerous tours and cruises that you can take if you want to view the area via boat. Some say it is the best possible way to travel when you are visiting, especially if you can catch the light shows and other things that take place around the canals.